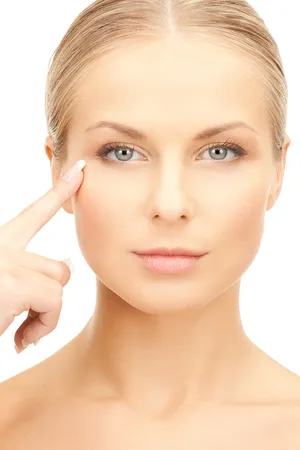 Information About Laser Treatments in Clyde, NC
Laser therapy has become the premier and preferred treatment in many doctors offices across the country. The growth in popularity of laser treatments has provided skin care patients with new, fast and effective solutions. Take a moment to review what you can expect at your upcoming appointment with Dr. Michael J. Masters, M.D., at Blue Ridge Dermatology.

What Is Laser Technology?
Laser technology is a powerful often focused light that uses selective properties of the various lasers to treat the underlying conditions. It is usually a single wavelength of light. The laser may be specific for an application because of the absorption of the laser light by a specific target (for instance 595 nm Perfecta laser absorption by small blood vessels to cause them to resolve but sparing the surrounding skin because the red blood vessels absorb the 595 nm light but the surrounding skin doesn't). The laser may be nonspecific, that is it doesn't have only one target it is trying to reach (for instance, the Fotona laser uses its clever PIANO pulsing to heat the deeper tissues painlessly to 42.5 to 45 degrees Celcius causing the skin to contract and tighten).This technology has now been integrated into treating many dermatological conditions to help give patients a fast and effective way to achieve healthier, younger-looking skin. It is a non-invasive alternative to surgical procedures. Dr. Masters finds that his knowledge of lasers helps him treat a number of conditions that others have given up on with more traditional treatments and combinations of various modalities further enhance this therapeutic armamentarium.

Types of Laser Treatments
Dr. Masters has many lasers, but the newest two types of laser treatments are: Fotona Dynamis SP laser (breakthrough laser facial rejuvenation with no downtime--also used for such diverse problems as toenail fungus, hair removal, blood vessels, large facial blood vessels--the list goes on and on) and the Strawberry laser (takes "inches off" that can be seen dramatically after one treatment, but averages just under four inches for a twice weekly month protocol) Another popular laser is the Perfecta laser (Dr. Masters was the first doctor in the country to actually use this laser on patients) that produces wonderful results for the typical broken blood vessels of the face. It is also used in multi-modality PDT (photodynamic therapy) for acne and multiple basal cell carcinomas such as in basal cell nevus syndrome. Complimentary technologies such as Dermapen, Isolaz, and Vibraderm are often used to treat conditions that see more improvement with combination technologies at the same treatment setting.
Is Laser Therapy Right for Everyone?
Laser therapy is often a viable solution for someone who is in good health and has minor problems that don't necessitate invasive surgery. Lasers can often be used in patients who have underlying medical conditions that keep them from being good candidates for general anesthesia.
Consult Dr. Masters at Blue Ridge Dermatology
After further research and a consult at Blue Ridge Dermatology, you may find that laser treatment is the right solution for your skin-related problem. Dr. Michael J. Masters is board certified by the American Board of Dermatology and a member of many other distinguished organizations. Call his office at (828) 456-7343 to request an appointment today.
For more information on Laser Treatments in the Clyde, NC area call Blue Ridge Dermatology, P.A. at (828) 456-7343 today!